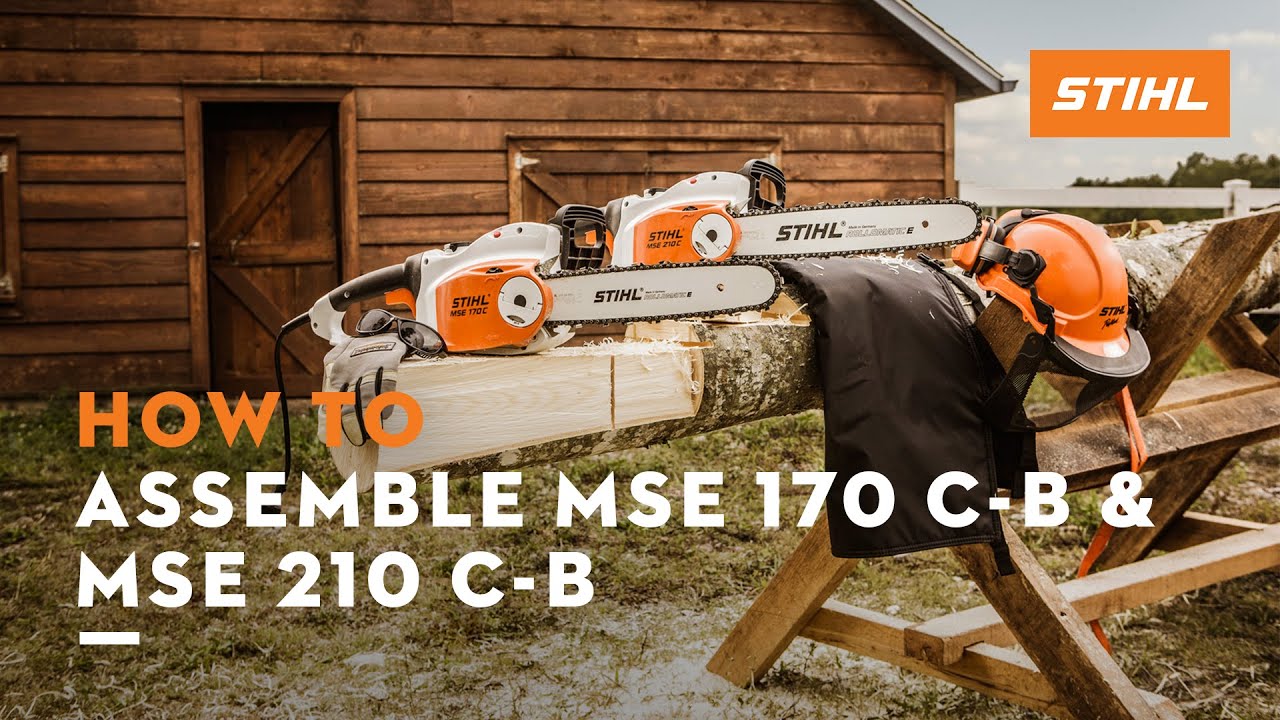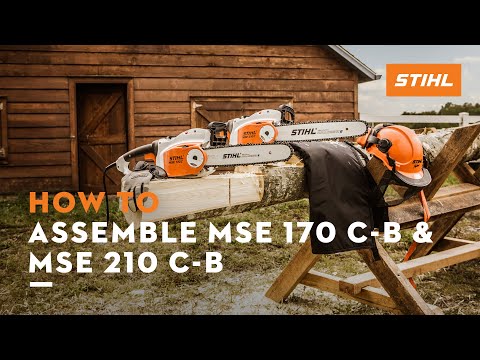 When you need power but don't want the exhaust, just plug in the MSE 210 C-B electric chainsaw. Enjoy zero fuel costs, no fuel mixing, and no engine maintenance. Great for firewood cutting, woodworking, and carpentry, this corded electric chainsaw delivers all the power you need for tasks around the home (even indoors). The powerhead weighs under 9.5 pounds but is packed with advanced cutting features. The MSE 210 C-B features a wide trigger switch and toolless Quick Chain Adjuster for easy chain adjustment or replacement. There's even a coast-down brake which quickly stops the rotating chain when the trigger is released.
---
POWER SOURCE

Electric

POWERHEAD WEIGHT

9.4

GUIDE BAR LENGTH (Recommended)

14

OILOMATIC® CHAIN

3/8" PM3
---
---
Features
Reduced-Emission Engine Technology - Caring for Nature

The STIHL Inc. "Caring for Nature" seal identifies its powered products that are more environmentally conscious, producing zero or low exhaust emissions. STIHL Inc. defines "low exhaust emissions" as being cleaner than EPA and/or CARB exhaust emission standards.

STIHL Quickstop® Plus

STIHL offers an additional, manually-activated chain brake on select models. This system is designed to engage when the operator's right hand completely releases the rear handle, stopping the chain within one second.


See it in action!

Quick Chain Adjuster (QCA) (B)

The Quick Chain Adjuster (QCA) (B) allows the user to adjust the tension of the chain without the use of tools. This allows for easy chain adjustment.

Wide Throttle Trigger

Soft grip handle

The soft grip handle provides added comfort.

Toolless fuel and oil caps with retainers

Simply lift the lever and twist the caps to remove or tighten. There's no need to use a tool to tighten or loosen.
Specifications
| | |
| --- | --- |
| POWER SOURCE | Electric |
| POWERHEAD WEIGHT | 9.4 lbs. |
| GUIDE BAR LENGTH (Recommended) | 14 in. |
| OILOMATIC® CHAIN | 3/8" PM3 |
| CHAIN OIL CAPACITY | 6.8 oz. |
| MOTOR OUTPUT | 15.0 A |
| VOLTAGE | 120 volt |
Note: STIHL recommends #3636 (63 PM3 55) OILOMATIC® saw chain and 14" 3005 008 4813 Ematic™ guide bar combination. Compatible guide bar ranges: 12" to 16". The actual listed guide bar length can vary from the effective cutting length based on which powerhead it is installed on.
Warnings and Safety
* The actual listed guide bar length can vary from the effective cutting length based on which powerhead it is installed on.
IMPORTANT SAFETY INFORMATION
The occurrence called "kickback" can cause serious or fatal injury. Always read the instruction manual carefully before using your saw. STIHL uses a green and yellow color-coding system to help you select a powerhead, bar and chain combination that complies with the kickback requirements of ANSI Standard B175.1 (gasoline-powered saws) and §30 of UL 1662/ ANSI Standard B175.1 (electric chainsaws). Ask your STIHL dealer about safe operating procedures and the advantages of the STIHL Quickstop® chain brake, STIHL Quickstop® Plus additional chain braking feature, STIHL reduced kickback bars and STIHL low-kickback saw chains.
STIHL recommends the use of green reduced kickback bars and green low kickback chains on all STIHL chainsaws.
WARNING FOR CORDED ELECTRIC AND BATTERY CHAINSAW USERS!
The fibers may not stop the sprocket on most corded electric chainsaws and some battery-powered chainsaws because of the constant high torque. However, to reduce the severity of injury from accidental contact with the chain, STIHL recommends that leg protection be worn when operating these types of chainsaws.
WARNING!
Improper use of any power tool may cause serious or fatal injury. Read, understand and follow carefully the operating and safety instructions in your instruction manual before using such products.
STIHL products sold through U.S. STIHL Dealers are for distribution in the United States only.
SERVICE AND TIPS
Operating Instructions
The operating instructions for your STIHL product are available right here 24/7. Please review your instructions carefully and often.
Get Operating Instructions
FAQ
Have a question? We have the answer you need. Browse our most frequently-asked questions and get information right here.
Get Answers In The FAQ
Guides And Projects
Discover projects with step-by-step instructions, find advice and tips related to your product and check out helpful how-tos.
View Guides And Projects
Questions & Answers
Reviews