SEE HOW STIHL PROFESSIONAL BACKPACK BLOWERS STACK UP AGAINST OTHER BRANDS.
See how much money your landscaping business can save each year on gas by equipping your crew with a STIHL BR 600, BR 700, or BR 800 backpack blower. Just insert the price of gas in your area, your crew's estimated run times in hours per week, the number of units in your fleet, and the estimated number of operating weeks per year.
POWER USAGE FACTORS
In order to see savings, input information about your equipment usage and local prices below. Some information has already been provided based on national averages. If you know your usage differs, you can change these figures by choosing the "customize" button below.
PRICE OF FUEL CONSUMPTION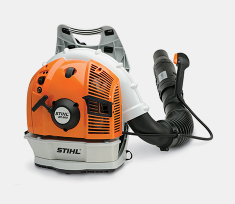 BR 600
$333.33
Estimated maximum fuel savings annually for standard 2-cycle engine oil.*
BR 600 FUEL ECONOMY VS. OTHER BRANDS
Product
Fuel
Consumption
(fl. oz. / hr.)
Running Time
in min / 1 qt. of
Fuel (min.)
Annual Fuel
Expenditure
Savings when
you use
STIHL BR 600
Echo PB 770 T
48.7
39.4
$922.33
$102.27
Echo PB 755 S
49
39.1
$928.01
$107.95
Husqvarna 570 BTS
52.7
37.9
$998.09
$178.03
Husqvarna 580 BTS
60.2
32
$1,140.13
$320.07
RedMax EBZ 8500
60.9
31.5
$1,153.39
$333.33
RedMax EBZ 7500
51.4
37.3
$973.47
$153.41
STIHL BR 600
43.3
44.3
$820.06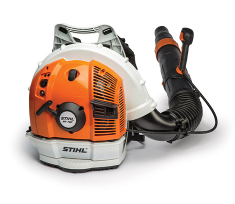 BR 700
$346.58
Estimated maximum fuel savings annually for standard 2-cycle engine oil.*
BR 700 FUEL ECONOMY VS. OTHER BRANDS


Fuel
Consumption
(fl. oz. / hr.)
Running Time
in min / 1 qt. of
Fuel (min.)
Annual Fuel
Expenditure
Savings when
you use
STIHL BR 700
Echo PB 770 T
48.7
39.4
$922.33
$115.53
Echo PB 755 S
49
39.1
$928.01

$121.21
Husqvarna 570 BTS
52.7
37.9
$998.09
$191.28
Husqvarna 580 BTS
60.2
32
$1,140.13
$333.33
RedMax EBZ 8500
60.9
31.5
$1,153.39
$346.58
RedMax EBZ 7500
51.4
37.3
$973.47
$166.66
STIHL BR 700
42.6
45.2
$806.80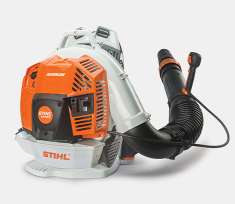 BR 800
$333.33
Estimated maximum fuel savings annually for standard 2-cycle engine oil.*
BR 800 FUEL ECONOMY VS. OTHER BRANDS
Product
Fuel
Consumption
(fl. oz. / hr.)
Running Time
in min / 1 qt. of
Fuel (min.)
Annual Fuel
Expenditure
Savings when
you use
STIHL BR 800
Echo PB-8010
68
28.11
$1,287.86
$346.58
STIHL BR 800
49.7
38.63
$941.27