What Kind of BOSS are You?
The Bosses are back and better than ever! Whether you're interested in firewood cutting, felling, or maintaining a large property, work like a BOSS with STIHL.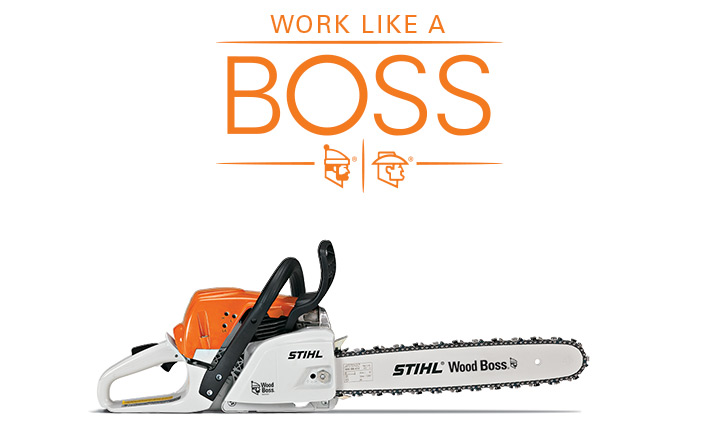 MS 251 WOOD BOSS®

Great for felling small trees, pruning, thinning and cutting firewood. It's fuel efficient and produces 50% fewer emissions than previous models. It's the lean and mean way to go green.
"I would recommend this saw to the average homeowner who needs a great combination saw for cleaning storm damage, bucking medium-sized trees, or small trimming jobs around the house."
---
MS 271 FARM BOSS®

Powerful, dependable and full of advanced features. This portable powerhouse was made to stand up to hours of use on the farm, ranch or jobsite. When you're with the BOSS, you're in charge.
"I bought this chainsaw and I'm so glad. I've cut many oak trees and nothing compares to it. I LOVE THIS UNIT."
Read all user reviews on the individual product pages.